Over the years search engine optimisation (SEO) has stepped out from the shadows and into the mainstream as an accepted profession as millions of webmasters modify their websites with a little SEO makeover.
Unfortunately, and as in many tech industries SEO has its fair share of 'bandwagon' practitioners who do little more than take a client's money and put limited effort into a campaign by merely adding a few keywords to website copy, and using questionable linking techniques.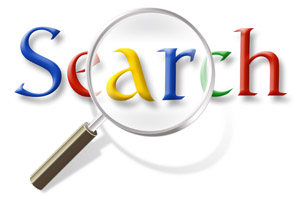 Skilled SEO and search engine marketing (SEM) professionals work at different levels to rank a website. Where once it was just a matter of filling in meta data and writing good page content, and then following this up with a few links, it has now transformed into creating a full scale campaign that is designed to rank a customer's website in the top of the search engines for multiple keyphrases, and running external services such as social media optimisation and marketing.
Companies that offer Internet marketing services like Sonet Digital provide a full-service visibility package that includes social media marketeting, and specialise in niche markets areas such as digital marketing for estate agents. And when one considers that, in this endeavour, a business owner is in essence lending the reins of their company or organization to another to steer them in the right direction, then certainly one will only wish to do so when it is clear that the SEO company they hire is qualified for the task and has the client's best interests at heart.
How Do I Choose the Right SEO?
Therefore, when hiring a SEO company there are many questions a business should ask the prospective search engine optimiser, such as:
Can I see your portfolio?
How long have you been an SEO?
How well does your own company website rank for in its intended keyphrases?
Who are your clients and how well do they rank for their keyphrases?
May I call a few of your customers?
How do you procure your links?
Are you a legally formed company (i.e. will you be here next year)?
These are just some of the initial questions one should put to an SEO company before signing on the dotted line. And of course, trust plays a major factor in hiring any company for a job, or service. Many business owners act on a gut instinct when meeting a company representative for the first time, knowing immediately if they feel comfortable with that person and can trust them, or whether they could consider working with them in the future.
Choose a SEO or SEM company not only for the trendy look of a website, or how professional they appear to be, but for their expertise in creating a dynamic and thought provoking campaign to enhance your online presence, ultimately bringing in business.